"Walking is man's best medicin"
                                                                 -Hippocrates
Nordic Walking / Total Body Fitness Walking Training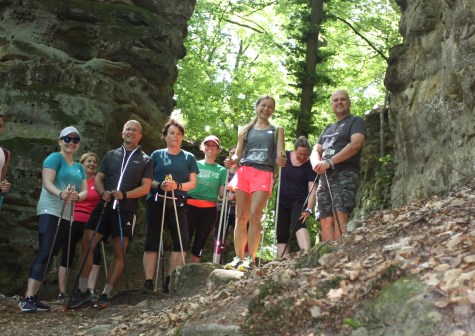 As in a long distance sport, nordic walking is an excellent choice to improve your personal fitness and helps you to keep your skills. It is open to men and women, to sportsmen and homebodies that want to care of their health and set sport as a priority.
We offer you the following outdoor activities:
Outdoors activities for groups
Fitness and fun with motivated peoples in the great outdoors          
Nordic Walking introductory course - Basic
Learning the basic techniques in small groups
Nordic Outdoor Fitness
For advanced Nordic Walkers;
We train conditioning, strength, coordination, flexibility and active relaxation.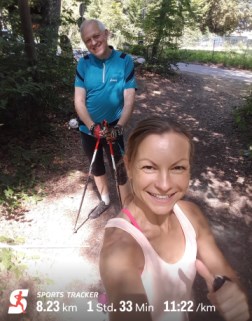 We providenordic walking poles.
Individual courses
Achieve your goals faster with Individual coaching.
The health of your body has a high priority for you, or should get a higher priority in thefuture? Group classes are not "your thing", or you just want to reach your goal faster? Individual training sessions are very effective and I can focus on personal desires and goals. That means for you, maximum learning success in a minimum of time!
Please contact me, I'll be glad to make you a personalized offer!
If you are ready to be challenged by a sporty adventure, then please join our dynamic team.
Courses for companies
Your most important resource is healthy and efficient employees. Motivate your team!
You take responsibility for the well-being and health of your team. The result is efficient employees.
Nordic Walking Courses for Companies
Location and timing at your convinience. Book a few units of "full-body fitness" in the great outdoors for your team. The active movement in nature promotes the physical and mental balance to professional requirements.
Nordic Walking Excursoins for Companies
Organisaton of your special events in a wonderful location
We organize training courses and tours based on personalized, pre-arranged needs for business and friends groups, providing the tools.